NEW "Arabic" Personal Space Enhancer !
$

7.00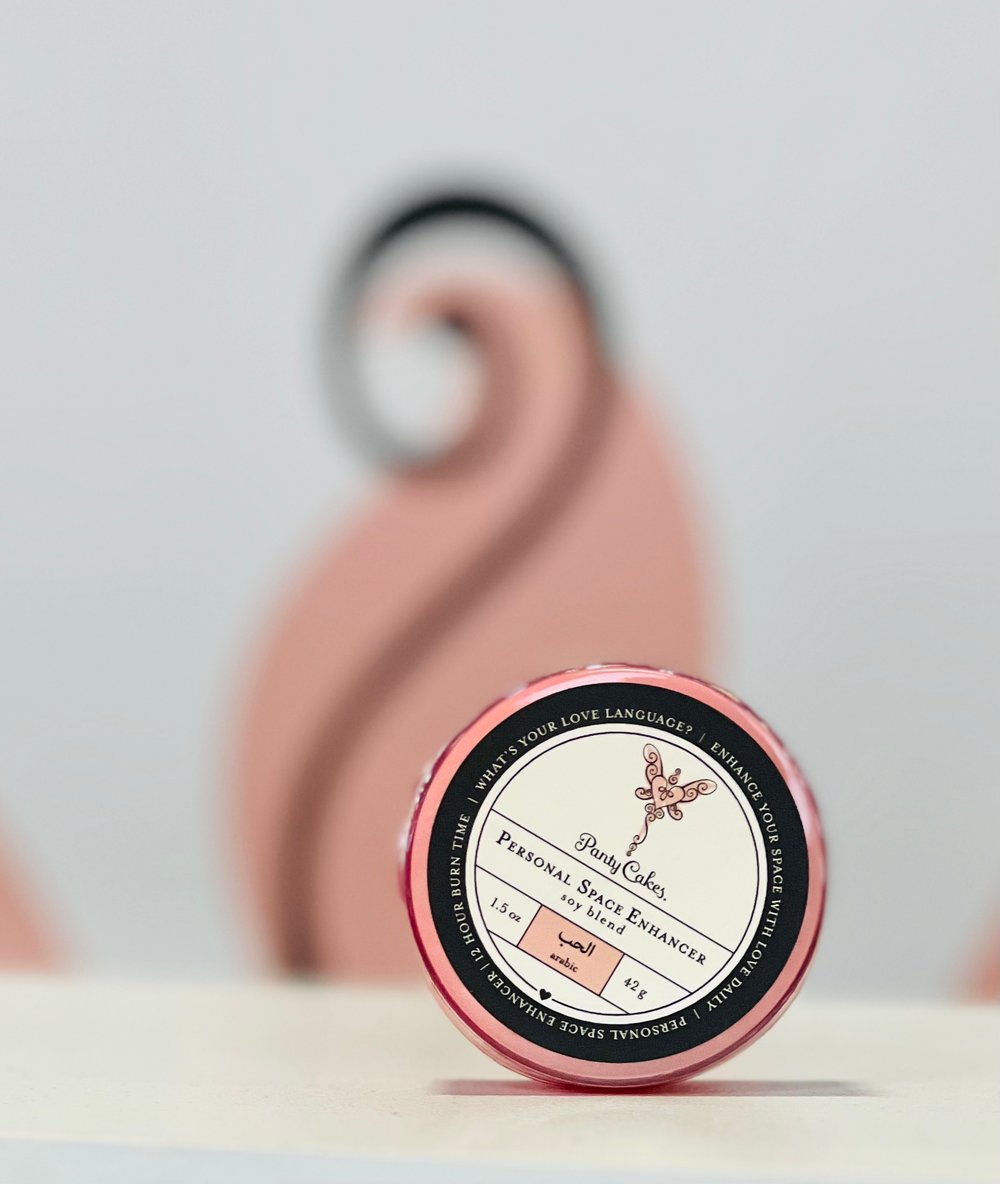 The selection of scents are complex and sophisticated! Inspired by loved ones, family, friends, and places traveled!
Our 1.5 oz "Daily Delights" are guaranteed to bring love and light into your space for up to 12 hours! Perfect for sparking the mood, choosing new auras, or just to add a little love!
In this world there are many ways to express your love language.
You may light them separately or choose to layer your love language.
Enhance your space daily with " حب " (Love in Arabic language )
The scent of Arabic smells like a colorful bouquet of an exotic fragrance market, where all accords meet! Bright florals, crisp citrus, a lingering balance of woods with a sprinkle spice! Unforgettable as that once in a lifetime lush fragrance to be purchase only when you travel abroad!
Orchid, citrus, jasmine, amber, nutmeg and musky woods
*spicy floral woodsy
❤️Maximum potency fragrance made with natural ingredients extracted & compounded in USA. Perfect for layering!
❤️Burn up to 12 hours, ultra-fragrant, clean burning. Perfect for mid-size rooms and for every occasion.
❤️Soy-blend, biodegradable, clean-burning, non-toxic wax refined in USA,
❤️100% natural cotton fiber blend to burn clean in candles with high levels of fragrance oils.
❤️100% sustainably Made in USA.
Please allow up to 10 business days for orders to arrive!
Share