BAKERS MAN .5oz
$

16.00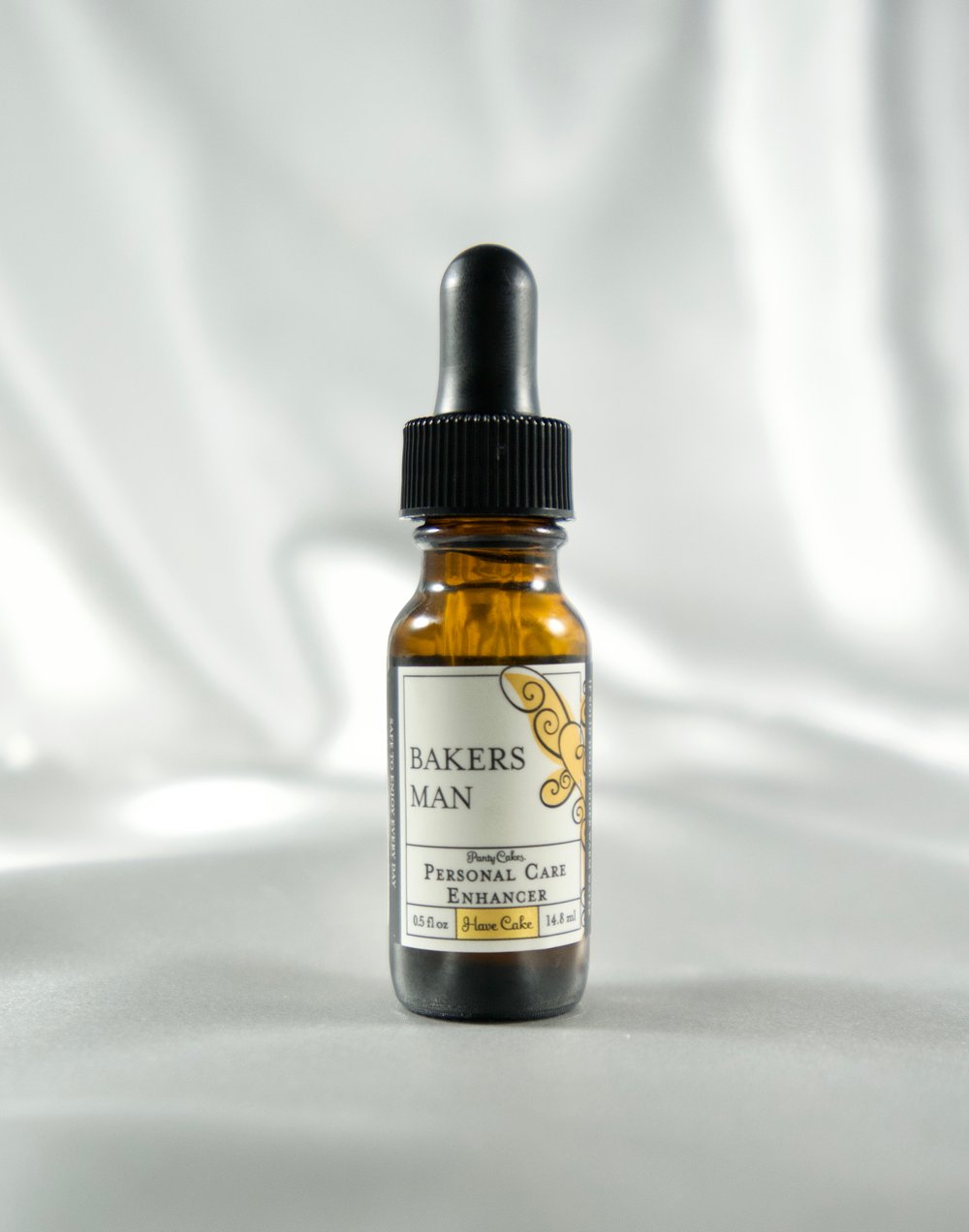 ---
BAKERS MAN is a 100% natural, non toxic, chemical free elixir. This super star personal hygiene delight is designed for topical application of all your personal areas! Contains natural antiyeast, antibacterial, antifungal properties to effectively combat irritation and possible unpleasantries caused by yeast and bacteria! Perfect after hair removal. Ph balanced! Leaves you feeling instantly fresh & clean.

It's Southern Hospitality!
---
Ingredients: USDA certified organic virgin coconut oil. Lemon essential oil blend. Trade Secret Elixir. Only 4 ingredients.
---
Directions: After bath, apply a few drops in your palm as if it were lotion. Cover all personal areas! Under arms as a natural deodorant, bust area, and specifically designed for your most sensitive southern spaces! Everything your under garments may cover ( boxers, briefs, socks) apply Bakers Man first! Try it head to toe, front to back, top to bottom!
If/when needed apply a few more drops!
Enjoy daily!
Elixir temperature is important! If solid, hold under warm water.

Cruelty free. Fair trade. Gluten free. Organic ingredients.
Made fresh in small batches! Expires 12 months from the date of purchase!
Please allow up to 10 business days for orders to arrive!
Bakers Man is not designed to treat or cure infection or disease.
Share